Brought to you by:

Darryl Stolz
NMLS #: 247836
Senior Loan Officer
Pacific Trust Mortgage
Phone: 805 242-4454

// Rate Update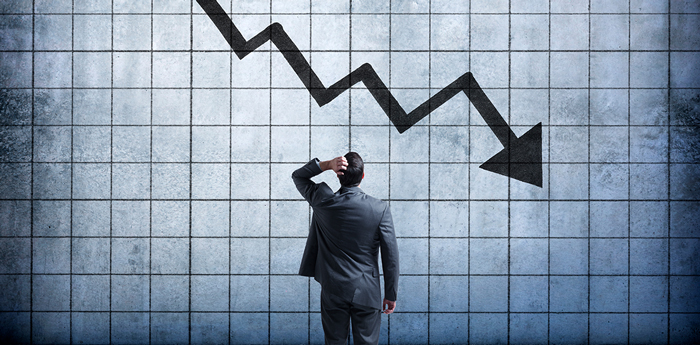 Loan Origination Cost Increase

Q4 2018 brought with it an increase in loan origination costs. This means that many mortgage loan originators (MLOs) are not only seeing a decrease in profitability but a significant one. In fact, the Quarterly Mortgage Bankers Performance Report by the Mortgage Bankers Association shows numbers dropping from a profit of $480 per loan to a net loss of $200 each loan. These rates are even lower than the rates reported from Q1 which produced a loss of $118 per loan.

Actual loan origination costs showed a significant increase from $8,174 in Q3 to $8,611 per loan in Q4 with most of the spike related to compliance and regulation. Outside the two quarterly losses this past year, there has only been one other losing quarter in the past decade.

Another issue driving down profitability is a drop in the average cost of a home purchase. Q3 showed an average home purchase of $255,539 and in Q4 the number slipped to $253,689.

Despite a drop in profitability, the number of closed loans has remained unaffected. Lenders were able to close approximately 75 percent of the loan applications received, which is unchanged from previous quarters.

Looking ahead at the 1st and 2nd quarter of 2019, lenders should rebound to profitability by way of expense management and increased production thanks to a rebound in housing.


// Market Watch
Consistently Low Housing Inventory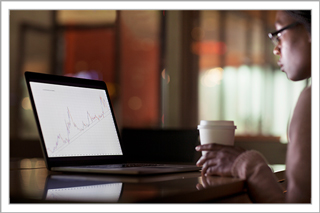 Low inventory has been a common trend all over the country for the last few years. Although inventory is still low, research does show promise for expected increase. Available inventory remains lower than it was a year ago in Q3, but only by 2.5 percent which is considered a small decline. Additionally, the number of available houses in Q3 is the highest that it has been in all of 2018.

Some of the busiest and most expensive neighborhoods around the country have seen an increase in inventory, which gives us hope. Cities like San Diego, Oakland, Orange County, and San Jose saw an increase of as much as 66.9 percent in inventory.

Unfortunately, as inventory numbers slowly increase, affordability rates do not seem to be budging. According to ATTOM Data Solutions, the affordability rating of a home has dropped to its lowest level in over 10 years. This information is calculated by taking the income percentage that is needed to buy a home relative to historic averages. This number either exceeds 100 (which indicates affordable homes) or drops below 100 (which indicates less affordability).

ATTOM's data exposed that approximately 78 percent of counties had numbers below the 100 rating. The reasoning behind this drop in affordability is likely due to increasing mortgage rates and a lack of inventory. Additionally, studies show that home prices are increasing at a rate that is much faster than wage increases, making it difficult to afford a house.

The decreased affordability rates have also led to a slow-moving annual home price appreciation. Appreciation rates for Q3 are at 4.3 percent which is the slowest that it has moved since before 2016.

Q3 also brings an increase in the number of homeowners who have substantial equity in their homes and reduced foreclosure activity in the market.


// Tech Corner
2 Newest Home Technology Innovations
Smart homes. As technology becomes an even more prominent part of our lives, smart homes will become the norm. Most Americans homes are already equipped with assistive devices like Amazon's Alexa and Google Home. TVs, fridges, and even alarm systems are all voice and smartphone-activated. These smart home features will soon transition from a bonus to an expectation.

Of course, some smart home features are still further out like the Robo Chef that makes dinner for you. But other features are already becoming the norm like smart fridges that tell you what you have, and what you need to buy, and the smart thermostat that you can control remotely from your smartphone.

Additionally, features like remote-controlled window shades, automated alarm systems, and smart locks can not only entice home buyers but can also increase the value of the home. Smart appliances that stay with the home during a purchase can also give the seller more negotiating power while giving home buyers the opportunity to have the latest technologies rolled into the cost of the home purchase.

Hydrofloor. There remains a debate among real estate professionals and home buyers regarding the value of a pool. Some homeowners see them as an advantage whereas others see them as major upkeep that takes up valuable space. With the a Hydrofloor, you can meet the needs of both types of buyer. One touch of the button and you can turn your in-ground pool into a floor. Then, easily hit the button and enjoy the cool water of the pool on a hot summer day.


// Tip Sheet
2 Tips for Selling Homes That Need Renovation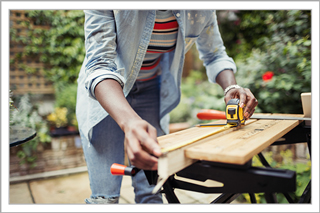 Not every buyer will want to put hours of labor into their home before placing it on the market. This can be a challenge for the real estate professionals who are tasked with selling it as their seller wants to gain top dollar, but without making the necessary changes that buyers expect.

Work with what you have. Keep in mind, you are not attempting to hide or make the imperfections look perfect to the buyer. Instead, positioning it as an easy DIY project can attract the homeowners that do not mind a project in return for a little hard work. Depending on the amount of work that is required, it may also be a great property to market to flippers.

Manage the easy tasks. You can take some of the burden off of the buyer by managing the easier tasks. Cleaning up debris and leaves on the outside of the house and hiring someone to put a fresh coat of paint on the walls can make the task seem less daunting. Consider the resale value of each project and what it is worth to the overall cost of the house.


// The List
3 Classy Exterior Design Trends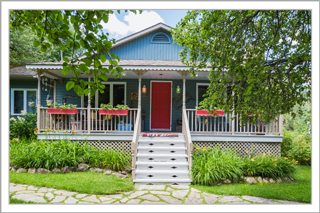 The exterior is the first part of the house that buyers see. This means that a home with the following classy exterior design trends can help attract buyer attention while also increasing the value of the house.

Unique color combinations. Houses that are made with unique color patterns or different materials such as stones can make it stand out on the street. Conversely, homes with classic color patterns such as white brick paired with a black trim can also demand attention, as long as the exterior is clean and well-maintained.

Recreational outdoor rooms. Outdoor designs are also a great selling feature. Whether it is an outdoor kitchen space or a shed turned into a man-cave, buyers will remember these extra exterior features and imagine themselves using them.

Low-maintenance outdoor features. Low maintenance is important as more buyers today care about things like work-life balance. Perennial flowers and stone pavers require minimal outdoor maintenance while still giving the homeowner a yard that they can be proud of.